In loving, caring fellowship, built upon the foundation of Word and Sacrament, we reach out with Gospel ministries to our community.
Joyfully and publicly we gather in the Name of Christ: To worship the Lord - To love and care for one another - To study God's Word and grow in faith - To focus upon Christ Jesus in our daily living - To share the Gospel of Christ with our neighbors through His grace and truth with compassionate zeal!
Rev Mark C. Whittaker
Pastor
Pastor Mark was installed as pastor at Peace Lutheran Church on July 17, 2011 and is celebrating his 30th year in the ministry. He is married to Jodi and they have three sons (two daughters-in-law), one adopted son (and daughter-in law), and two grandchildren.
Pastor Mark finds great joy in helping people discover the difference God in Christ Jesus makes in the quality of life. He is dedicated to sharing insights into triumphant Christian living that makes the grace (infinite kindness) of God a part of daily life.
Email Pastor Mark at: This email address is being protected from spambots. You need JavaScript enabled to view it.
Barbara Howard
Administrative Assistant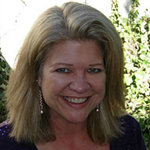 Barbara joined the Peace staff in April of 2014. Her background includes marketing, administration, and sales. She also does stand-up comedy and bingo calling for various philanthropic fundraisers.
Married to Steve since 1978, they have two grown children, Dayna and Tyler, both of whom attended Peace Preschool in the 80s.
Barbara has been a church member since 1987 and has served in various capacities on both the church and school boards.
Email Barbara at: This email address is being protected from spambots. You need JavaScript enabled to view it.
Annette Taylor
Preschool Director
Annette Taylor is relatively new to Peace, having started December 5, 2015.
She is a long-time Californian who just celebrated her 40th wedding anniversary. Annette has "two great adult children, three awesome grandchildren, and one handsome dog." She loves Jesus, her family, the beauty of nature, and working with young children.
Annette brings decades of experience to Peace. She's served in several capacities at two previous preschools: as lead teacher; assistant director; and director. As director at Calvary Chapel Preschool in Santa Maria since 2003, she was saddened when the church decided to close the school. But she feels the Lord directed her to and placed her at Peace, where she looks forward to continued learning and "growing where I have been planted."
Quote from Annette: "I am blessed to have our Lord and Savior as such a strong guiding force in my life! I don't know how people survive without Him! I hope to share the love of Jesus with all I come in contact with."
Email Annette at: This email address is being protected from spambots. You need JavaScript enabled to view it.